STMicroelectronics Product
STMicroelectronics is a global independent semiconductor company and a leader in developing and delivering semiconductor solutions across the spectrum of microelectronics applications. An unrivaled combination of silicon and system expertise, manufacturing strength, Intellectual Property (IP) portfolio, and strategic partners positions, STMicroelectronics is at the forefront of System-on-Chip (SoC) technology and its products play a key role in enabling today's convergence trends.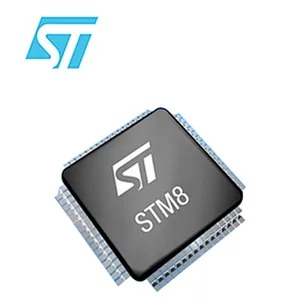 STMicroelectronics STM32F042C6T6
STMicroelectronics STM32F446VET6
STMicroelectronics STM32F071RBT6
STMicroelectronics STM32F071RBT6
STMicroelectronics STM32F103C4T6
STMicroelectronics STM32F103C4T6
STMicroelectronics STM32F050C6T
STMicroelectronics STM8S003F3P6
STMicroelectronics STM32F042F4P6
STMicroelectronics STM32L152C6T6A
STMicroelectronics STM32F103C8T6
STMicroelectronics STM8S003K3T6C
STMicroelectronics STM32F103TBU6
STMicroelectronics STM32F103RCT6
STMicroelectronics STM32L152R8T6
STMicroelectronics STM8S903K3T6CTR
Have Questions?
We're always on call to solve your problem
Will you provide on-site support ?

Our team of qualified and experienced engineers is available for on-site maintenance and repair support. you can reach us through online chatbox, skype, Whatsapp, phone call and email, we're always on call to help you solve the problems.

Any training will be provided ?

We offer complete training programs for all of our Pick and Place Machine, Reflow Equipment, Wave and Selective soldering equipment at our Shenzhen, Suzhou facility and also provide on-site training at customer locations.  Our programs are designed to provide your engineers, technicians and machine operators with the operation and maintenance knowledge they need to get the best performance out of our machines.

Where can I get spare parts ?

You can visit our spare parts store to get the parts you need, payment by Paypal/credit card is available. besides, you can contact us for the parts, payment by Bank transfer is available.